7 tags
4 tags
Farewell to Chavez
Earlier this week, Venezuelan president Hugo Chavez passed away after a long battle with cancer. A controversial political figure, Chavez has been idolized and hated, being called from "hero to the poor" to "tyrannical dictator". The photographs used to illustrate the news of his passing in first pages of newspapers across the world reflect this multi-sided image of Chavez. A tender approach was...
4 tags
Obamacare's front pages
United States' president Barack Obama had his health care plan upheld by the US Supreme Court this week, and that made headlines in yesterday's front pages all over the country. The Iowa City Press-Citizen showed a lifeline image along with the headline "What's Next?", a symbol for tension and anxiety, emphasizing the feeling of uneasiness and doubt.   . The...
"Constancy of design puts the emphasis on changes in data, not changes in data..."
– Edward Tufte, Envisioning Information. p.67.
4 tags
5 tags
The President and Pinocchio
Dilma Roussef, Brazil's President, appeared today on the O Globo website, one of Brazil,s biggest newspapers. The headline reads "Dilma installs Truth Commission, gets emotional and cries", referring to the commission created to uncover information from the so-far secret files of Brazil's military regime, that lasted from 1964 to 1985. The picture that followed the headline shows Dilma pulling...
3 tags
left-right, up-down
The design of information graphics consists, basically, in arranging data in a visual way that conveys a message. Building a message involves various aspects, and one of them is orientation. Our western cultural bias tells us that time progresses from left to right, and quantity grows upwards. Therefore, up means gain and right means progress in time. from Volkswagen 2010 Annual Report . But...
1 tag
"Just because people might be more psychologically inclined to accept..."
– Researchers Say Infographics Can Save Morons From Themselves. Really?
1 tag
1 tag
"The typographer's one essential task is to interpret and communicate the..."
– BRINGHURST, Robert. The Elements of Typographic Style. Hartley & Marks, Publishers. Vancouver, 2004. p.20
"Ideally, all books start with a question. The clearer the question, the more..."
– Armand Mevis - Every Book Starts with an Idea: Notes for Designers from http://designedited.net/day/2011/03/28
3 tags
A matter of style
Today, most newspapers around the world bring the same terrible news on their first pages: the tragedy in Japan. Never before has a natural disaster had so many quality pictures and footage, which provided for a stunning coverage.  Naturally, those amazing images were bound to end up on front pages around the globe, and the impact of such a tragic event calls for dramatic headlines to go along...
5 tags
Cultural biases
Here is an extract from How to lie with charts, a very clever book. I found this text interesting not only because it deals with the rhetorical use of orientation in charts, but also because it makes a valid point: that using rhetoric and cultural biases to the advantage of the communication is not unethical. In my opinion, knowing how to use them is not only unethical, but it is an essential...
3 tags
"When you get around to selecting a chart type in PowerPoint, if you want to..."
– JONES, Gerald Everett. How to lie with charts. La Puerta. Santa Monica, 2007. p.XVII
4 tags
"Don't retreat. RELOAD!"
The tragic shooting in Arizona, U.S.A. was followed by a controversy involving Sarah Palin's campaign "Let's take back the 20!"   The use of cross-hairs aiming at the 20 Democrat's districts (including Congresswoman Gabrielle Giffords'), was connected to incitation of violence. How could it not be? How could gun references and the use of words such as "reload!" not be linked to violence? Wasn't...
2 tags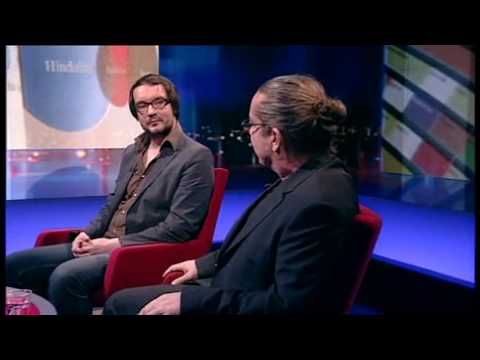 2 tags
"Prohibitive cartography has its own graphic rhetoric. Because efficient..."
– MONMONIER, Mark. "No Dig, No Fly, No Go.How maps restrict and control". The University of Chicago Press. Chicago, 2010. p.3
6 tags
A line chart, but not really?
Take a look at these images from Jornal Nacional, the main TV news program in Brazil. Two nights ago, they announced the US$/BRL rate had dropped. They used a line chart. The angle of the line is big. Major drop? No. It was a 0,05% drop (from 1,723 to 1,722).     Then last night, it was up. A much bigger difference, at +0,34%. The line chart? It is there. The angle of the line? The...
1 tag
"The advent of color film-making (…) rendered black and white meaningful...."
– HOVLAND, Pamela & ROCK, Michael. The Rise of Color in the Media. in The News Aesthetic. The Cooper Union School of Art. New York, 1995. p. 11
4 tags
Midterms
A few notes on front covers that followed the USA midterm elections: 4th of November - Los Angeles Times Pictures of California's Governor elected Jerry Brown (Democrat) and US President Barack Obama facing oposite directions enhances the concept of the article ("Brown and his party have new power, but their visions differ.") . . 4th of November - Der Tagesspiegel and...
2 tags
Do typefaces really matter? →
"To most people, typefaces are pretty insignificant. Yet to their devotees, they are the most important feature of text, giving subliminal messages that can either entice or revolt readers" http://www.bbc.co.uk/news/magazine-10689931
4 tags
Showing (hiding) the votes
Brazil and its 135.000.000 voters had a major task last weekend, the Election Day for President, Governor, Senators, Congressmen and State Legislators. With results from 27 states for 5 different executive and legislative positions changing every minute (the election is 100% digital, no paper ballots), TV channels needed to show a lot of data in the clearest way possible. GloboNews, the 24h news...
2 tags
Le Corbusier and the symbolic power of typography
The article "Le Corbusier as Book Designer: Semi-Modernity à la française", by Catherine de Smet, discusses the editorial production of architect Le Corbusier. In the early 1960s, some of Le Corbusier books were reprinted by Gonthier, a Swiss publisher, and the choice of typeface generated some discussion between author and publisher: "The font chosen by the publisher for this...
5 tags
tradition vs. future in newspaper design
Above: The New York Times, from the United States, uses old-style design elements to convey an image of tradition. The Times keeps its overall look since its beginning, making only small changes from time to time. The last one, in 2003, implemented Cheltenham as the main typographic family. Tom Bodkin, assistant managing editor and design director of The Times, declared that their goal with the...
5 tags
two views of wonderland
In the same way as other information graphics, maps also take part in building the image of the publisher/author. The chosen projection, colors, typography, and other graphic elements can make a map look serious, fun, modern, or traditional. The credibility of a map depends, among other factors, on its overall image. A map that looks scientific or academical may seem more accurate than a map that...
5 tags
rhetoric in charts - Adidas
The Adidas 2008 annual report portrays an image of modernity, technology and constant movement, present in all the graphic elements. One factor contributing for the idea of movement is the use of arrowheads in the bar charts. Applying the arrows—also used in photographs and other graphical elements throughout the publication—to the bars not only convey movement, but also the idea that the bars...
3 tags
newspapers to be read, newspapers to be seen
The graphical style is one component of the whole editorial style of a newspaper. While some newspapers have a heavy-text approach, others are based in graphics, photographs, quotations, bullets, colors. It can be argued that the former is made for reading, while the latter is made for looking. The text-based newspaper uses expository writing to construct a broad argument. The viewer needs time...
2 tags
"Don't use the third dimension. Why do you want your chart to jump off the page..."
– Nigel Holmes, About charts and graphs, for Impress Magazine, July 2000
6 tags
news design is anything but neutral
Journalism is often attached to the words "facts" and "neutrality", and one of the biggest assets a newspaper can have is credibility. Nevertheless, one fact can be told in many different ways. The selection of photographs, for instance, can establish unspoken connections between image and content. The overall arrangement places emphasis in certain parts of the story. Typography gives personality...
4 tags
"— Look Mr. Carter, here is a three-column headline in The Chronicle. Why..."
– From the great movie Citizen Kane, directed by Orson Welles in 1941
3 tags
rhetoric in typography
Typography is a tool for creating emphasis and hierarchy. It creates a navigational map for the page—and therefore for the content. Typographical characteristics in the words give hints to the viewers about their purpose and importance. Side notes, headlines, table of contents are recognized as such through typography. Words in bold face attract the viewer's attention. Big letters are considered...
2 tags
"Type is saying things to us all the time. Typefaces express a mood and..."
– Rick Poynor in the documentary Helvetica (2007, dir: Gary Hustwit)
visualturn asked: Barbara: Your posts have been wonderful to read. I'm a graphic design educator working on a Ph.D. in rhetoric, and I am greatly enjoying your observations about the rhetoric of graphic design. Nice work!
2 tags
Why is North at the top? →
"Upside Down maps (also known as South-Up or Reversed maps) offer a completely different perspective of the world we live in. Technically speaking, even referring to the earth with words like "up" or "down" or comparing places with words "above" or "below" is flawed, considering that the earth is a spherical body (it's actually...
3 tags
5 tags
While tables are usually read linearly item by item, graphics are read holistically, as a whole. That makes tables appropriate for displaying specific data, but not for showing comparisons and relationships, which are clearer in graphics. In a case where the publication is interested in de-emphasizing or even conceal relations —in an annual report, for instance—it is better to show data in a...
5 tags
"Graphic design has no ideology of its own, but it has results. It acts as a..."
– MOLES, Abraham A. The Legibility of the World: A Project of Graphic Design. in Design discourse: history, theory, criticism. The University of Chicago Press. Chicago, 1989. pp. 91-109. 
2 tags
Latent rhetoric
While some visual effects — such as photographs — are obvious, others — such as the choice of typefaces — can be subtle and likely to be unnoticed by the viewer. Latent visual rhetoric is not seen as rhetoric, so it leads the viewer while flying under the radar. Documents such as manuals, sales letters and research reports have typical visual elements which are repeated in every edition, giving...
intention is also in the details
The graphical elements of any design work have the power to construct an image for the organization represented in the piece. The style of information graphics plays a role in the image as well. The thickness of lines, the use of color, the typefaces: they all contribute to an overall image. The signage system of a building is there mainly to inform people, but it also says something about the...
2 tags
"What do advertising and cartography have in common? Without doubt the best..."
– Monmonier, Mark. How to Lie with Maps. Chicago: The University of Chicago Press, 1996.
4 tags
3 tags
What is the role of graphic designers?
Graphic designers translate concepts and ideas into a visual representation, by organizing and connecting elements into a structure. This arrangement of elements is done with an intended effect in mind, a goal. Since designers communicate with viewers with defined purposes, design is essentially rhetorical. This intentional and deliberate production of meaning is the rhetorical function of...
4 tags
2 tags
"A distinction is customarily made between design for information, for example,..."
– Kinross, Robin. "The Rhetoric of Neutrality." In Design discourse: history, theory, criticism, edited by Victor Margolin, 131-143. Chicago: The University of Chicago Press, 1989
5 tags
4 tags